INTERVIEW - Vol.5 (Undergraduate Program)
What was the first impression of Japan?
The first impression was that cityscape looked like the world of anime, and also I thought that cityscape combines tradition with techonology.
Moreover, I thought that the way of communicating with people is different from China. People in Japan keep their distance from others, but they are doing well. On the other hand, people in China tell opinions and thoughts more directly.
Why did you decide to study in Japan?
At first, I hadn't been thinking studying abroad to japan, But there is a Japanese designer who I respect, and also parents gave advice to me, so that I decided to study in Japan.
What do you think about the most convenient thing in Japan?
Convenience stores open 24 hours a day. A procedure at the city hall goes along smoothly, so that I felt it is comfortable to foreigners to live in.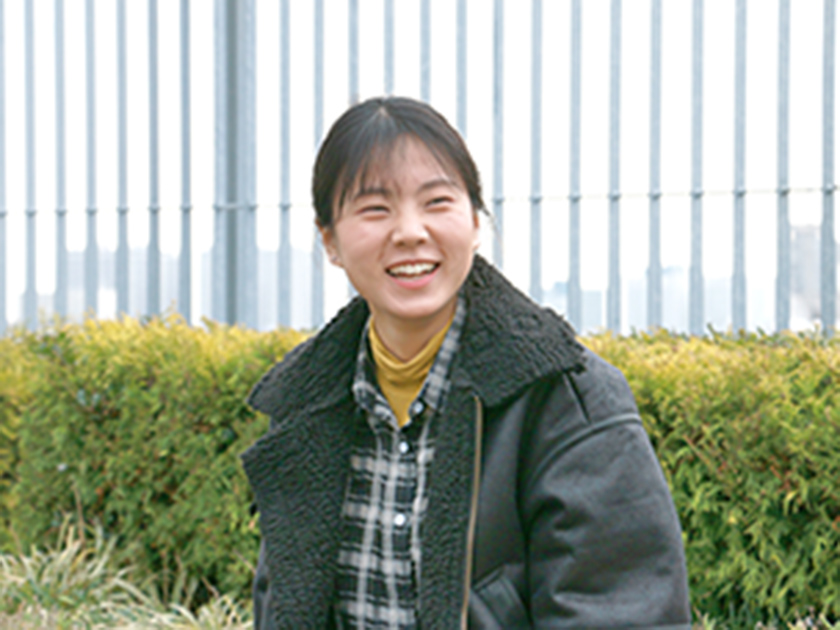 What was your reason to choose SIT?
Firstly, the campus is located in Tokyo. Secondly, I like that I can take various courses such as product design, engineering, architectural design, etc. in College of Engineering and Design.
Describe your most interesting experience at SIT?
I participated in the Asia・Oceania Design Workshop (Project Based Learning) held at SIT, in 2017. Participants were from Australia, Thailand and Korea universities. I became friend with the participant who was on a same group, and we still keep in touch.
As you used to belong to Japanese art of archery club before, why did you think to do "Japanese art of archery"?
I felt that Japan values tradition. Therefore, I wanted to learn Japanese traditional culture through Japanese art of archery. It was interesting because I was able to learn not only "Japanese art of archery", also courtesy, and how to treat people.