INTERVIEW - Vol.11 (Sandwich Program)
Why did you choose SIT?
I decided to come to Japan when I was in the 3rd grade in Instituto Mauá de Tecnologia. Since I entered college, I always wanted to study abroad. My home university had many different study abroad programs in Europe, the United States and Canada but I preferred to study in Asia, especially in Japan, where my family was originally from. I chose SIT because all the facilities are so technological, the buildings are clean, and the classes are interesting.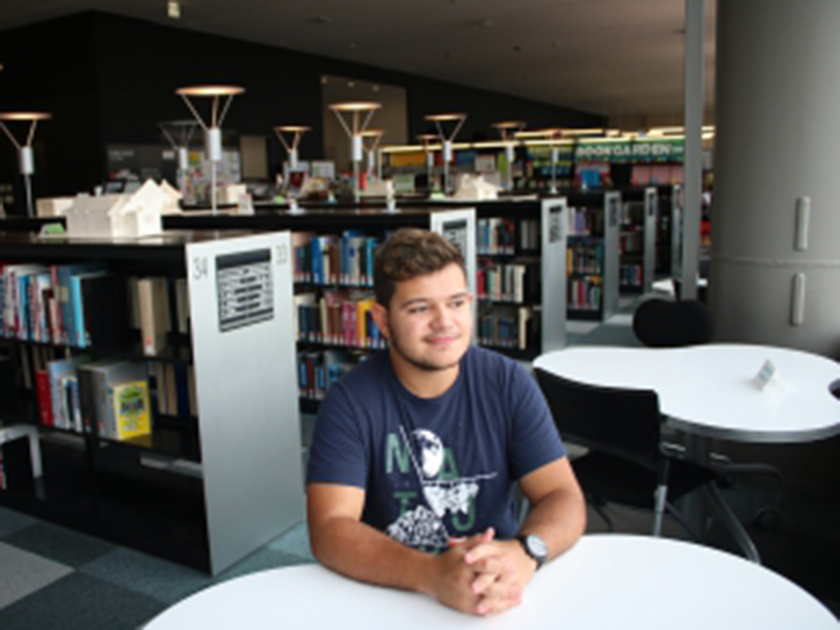 What surprised you about Japan?
Subway system is surprising. You can get to anywhere easily and all the stations are extremely clean. Also, I feel secured everywhere. My home town São Paulo is as big as Tokyo with many people but the public transportation doesn't work that well like here in Japan, and the security is definitely not like here at all. I can sleep in the subway with my cellphone in my hand, and no one will touch me nor grab my phone. I actually left my wallet at the convenient store but after 2 days, the store staff gave it back to me. It wouldn't happen in São Paulo.
What classes do you take?
take a lot of different classes, not only from civil engineering because I thought this is an opportunity to expand my knowledge in other fields as well. Urban planning, computer, electric railway and CAD classes are very interesting. I attended some Japanese language classes but it was too hard for me...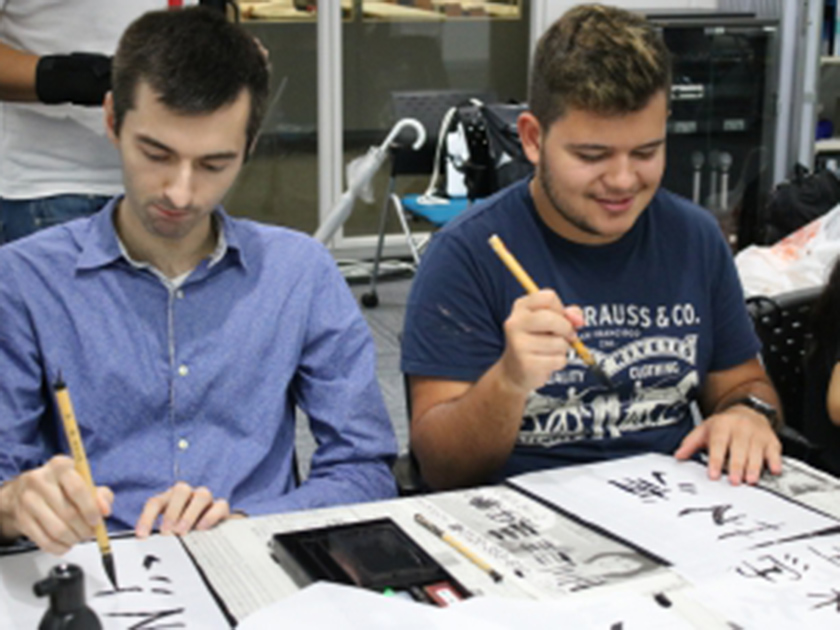 How is Japanese food?
I like it very much. It was completely different from what I expected because we think that Japanese people only eat sushi but I recognized they have many different things to eat. I love Tonkatsu (deep fried pork cutlet) that I eat so many times in a week. I tried to eat Natto (fermented soybeans) but I gave up.
Are you engaged in any part-time job?
Yes, I work for 4 days at the restaurant in Roppongi as a kitchen staff. Other staff members also speak English and there are a lot of international people in the area, so I enjoy it very much.
Which Japanese phrase do you like the best?
"Daijo-bu" (alright in Japanese). Even if I can't speak Japanese, everything goes well if I reply with this word. It's the most useful word I know in Japanese.
Did you travel around Japan?
Yes, I actually went to many places. In winter, I went to Hokkaido and enjoyed Snow Festival and all culture in the north part of Japan was so nice. Besides that, I have traveled to Kansai area (Osaka, Kyoto, Nara and Kobe), Nagano, Fukushima, Shizuoka, Kanagawa and other places as well. I had a chance to go to Okinawa twice and I brought my family there because my Japanese part of the family is from Okinawa. Everywhere impresses me.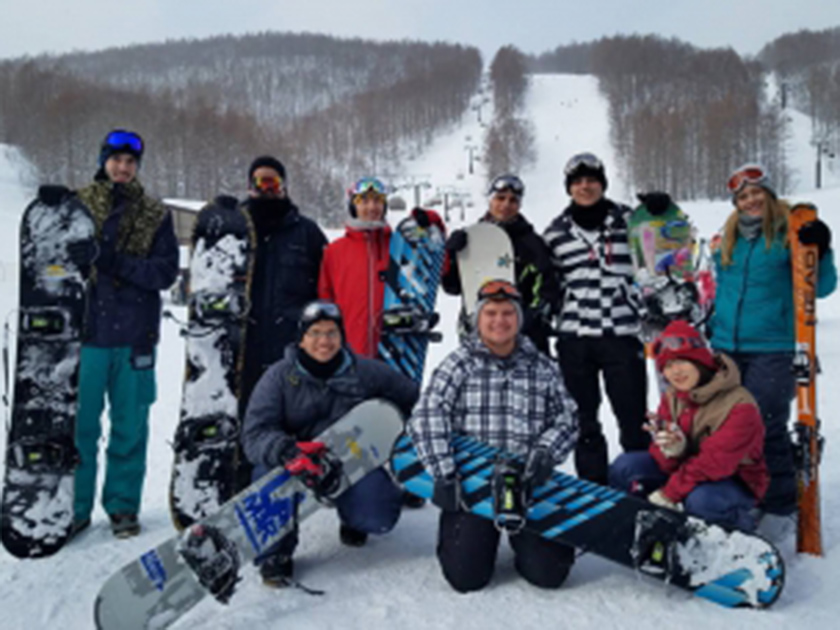 What is your goal in the future?
First, I really want to graduate! After that, I wish to study urban planning in the Master's degree or in PhD. Especially after studying in Japan and see urban planning can help a lot to the society, I want to engage in traffic and public transportation in my home country, Brazil.
Please give a message to the readers.
I think this opportunity is a great one, it completely changed my whole life, not only in academic way of thinking. If you have the opportunity, you should definitely come to SIT. They have a lot of other international students and they can help you with anything you need, and also the staff members too.
A Video of Students Voice