INTERVIEW - Vol.10 (Undergraduate Program)
Why did you choose to study in Japan?
When I was in high school, I attended a Girl Scout camp as a representative of Thailand and that was the first time coming to Japan. I was interested in Japan since then, and decided to study at SIT by applying for scholarship.
How did you learn Japanese?
I couldn't understand anything at first.
But my motivation to study in Japan drove me to start learning Japanese right after graduating high school in Thailand. And after studying for half a year, I arrived in Japan and kept studying for another one and a half year in a local Japanese School. I can now read and write not only Hiragana and Katakana but also Kanji. I can also communicate in Japanese.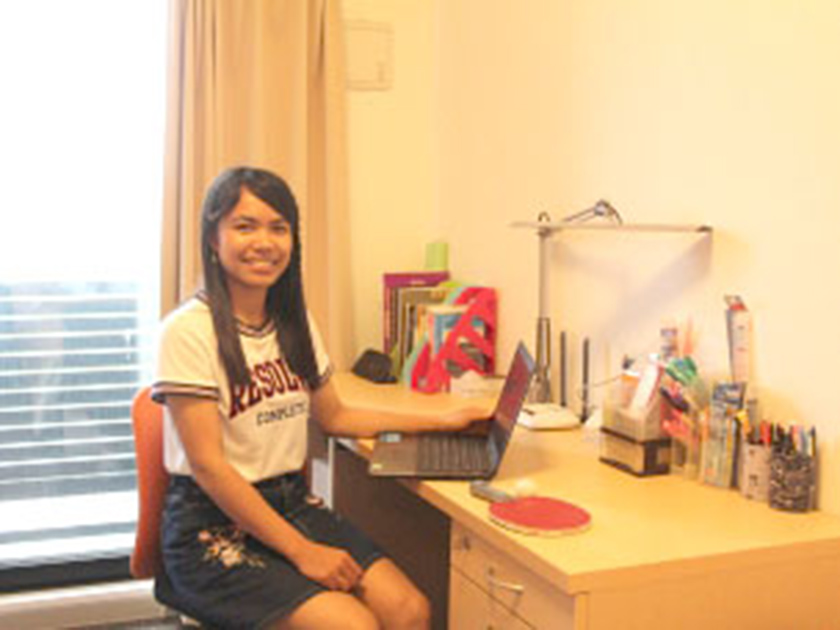 What kind of classes do you take?
Basically about Programming and Math. The classes are held in Japanese and I understand most of them, so I am planning to take other interesting courses.
What do you like about the Global Dormitory in Omiya Campus?
Honestly speaking, I feel really lucky to live in such a nice and clean dorm.
I like the point where it has both private and public spaces. I don't feel homesick because I feel like I'm living with my dorm mates.
How do you interact with dorm mates?
My friends and senior roommates help me about my study, and I ask some advice about anything I am worried of. We make dinner together and we sometimes share our homemade dishes. If I come home late after my classes are finished, my senior roommates prepare my dinner. There are so many things that I can't experience if I live by my own.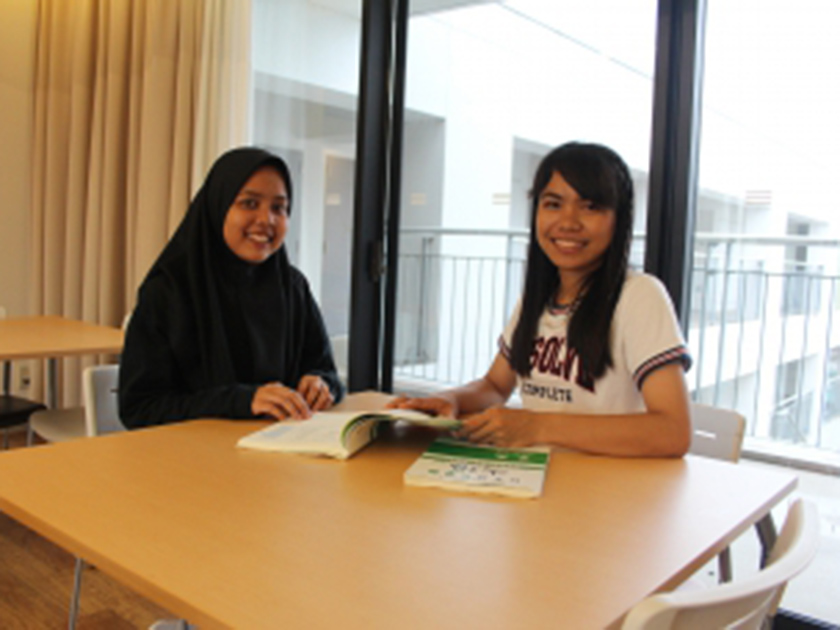 Do you belong to any club activities?
Yes, I belong to the Table Tennis Club and sometimes I interact with other university students when having practice matches. Also, I am one of the members of Omiya Campus University Festival Executive Committee and also engaged in Shibaura International Student's Association (SISA*). Japanese and international students always work together to get ready for the upcoming events.
*SISA: one of the club activities in SIT which Japanese students interact with international students and assist their active participation to the activities held in the university.
How do you spend your holidays?
I do my homework and practice table tennis. When there is no practice, I go to Thai festivals and flower parks, and sometimes go out wearing Yukata (Japanese casual kimono). If I have a long vacation, I plan a trip with my friends from Thailand.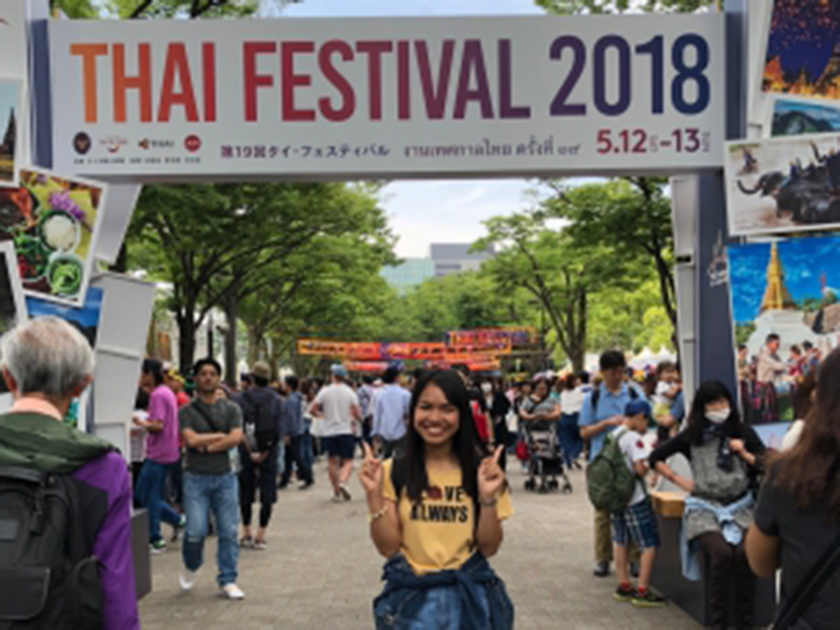 What point do you like about Japan?
I like Japanese food in general, but four seasons in Japan is the best. In spring they have Hanami (flower viewing), fireworks in summer, fall leaves in autumn, and lots of beautiful illuminations in winter. Japan also has so many seasonal events, and I could feel the season everywhere.
What is your goal in the future?
I have been taking many classes in SIT and I am highly interested in basic programming. I find interest especially when finding a solution to program errors so I want to become a programmer or software engineering in the future.