Living in Japan
The Kanto region in Japan has four distinct seasons in which flora and fauna change as the year moves on from spring into summer, through fall and into winter.

During spring the temperature is comfortable enough to spend the whole day without a jacket. Summer, however, is very hot and humid; it can be sweltering without fans or air-conditioning. Fall, like spring, is a comfortable time of year, and is the harvest season when the vegetables and other foods are at their best, having benefited from summer sunshine. When winter comes, it gets so cold in Tokyo and Saitama that snow sometimes settles.
Temperatures vary greatly between the seasons; in summer it rises to around 30℃(86℉) but in winter it can drop to around 0℃(32℉).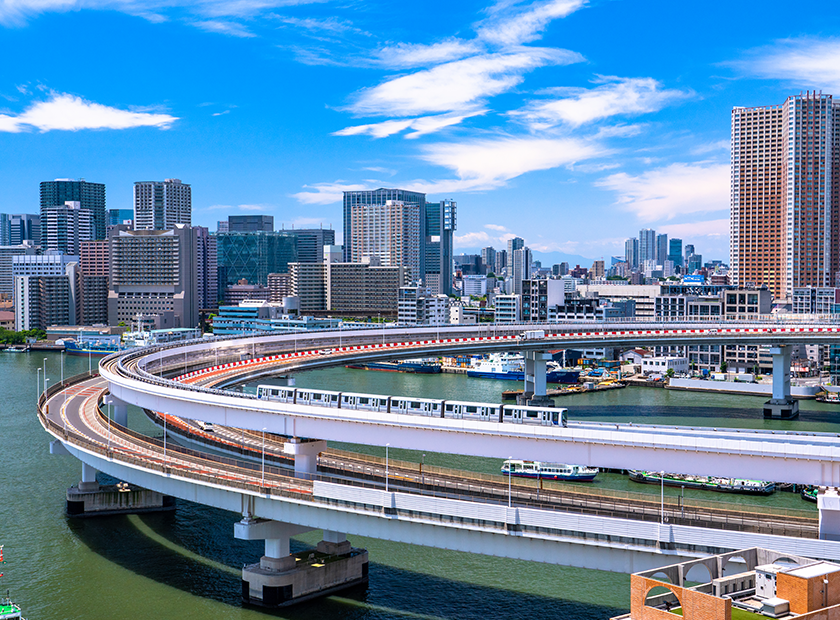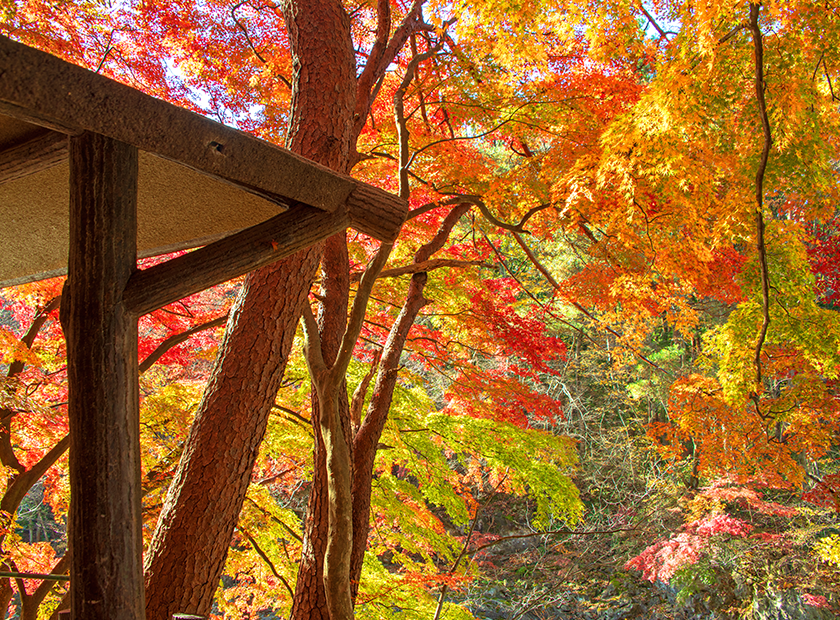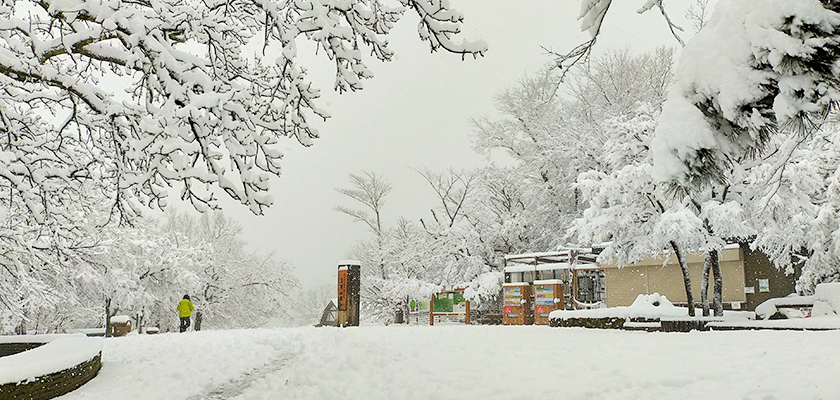 ​You can refer to the Japan Student Services Organization (JASSO) for general information about entering/living in Japan. For example:
- Visas
- Immigration procedures
- Scholarship information (Mostly for regular degree students), etc.



Tokyo and Saitama Prefecture
Tokyo, where Toyosuand Shibaura Campuses are located, is the capital of Japan. It is where the nation's politics and culture arebased, andis also the biggest information hub in the country. The metropolis has excellent public transport in the form of railway, subway, and bus connections, so you will find it easy to get around.

You can reach Akihabara, for example, in around 25 minutes from the Toyosu Campus, or around 15 minutes from the Shibaura Campus. With more signs written in English, Chinese, or Korean these days, you are unlikely to get lost, even before you learn Japanese.

The Omiya Campus is in Saitama Prefecture, about a one-hour train ride from Tokyo. Saitama Prefecture is adjacent to Tokyo, and the city has developed as a commuter town. It therefore offers a pleasant living environment, away from the hustle and bustle of a metropolis with the convenience and charm only a suburbs can offer.

This prefecture boasts the Saitama Super Arena, where famous bands and singers from Japan and overseas perform, as well as the Saitama Stadium 2002, the biggest soccer stadium in Japan, and one of the largest in Asia.
TOYOSU Campus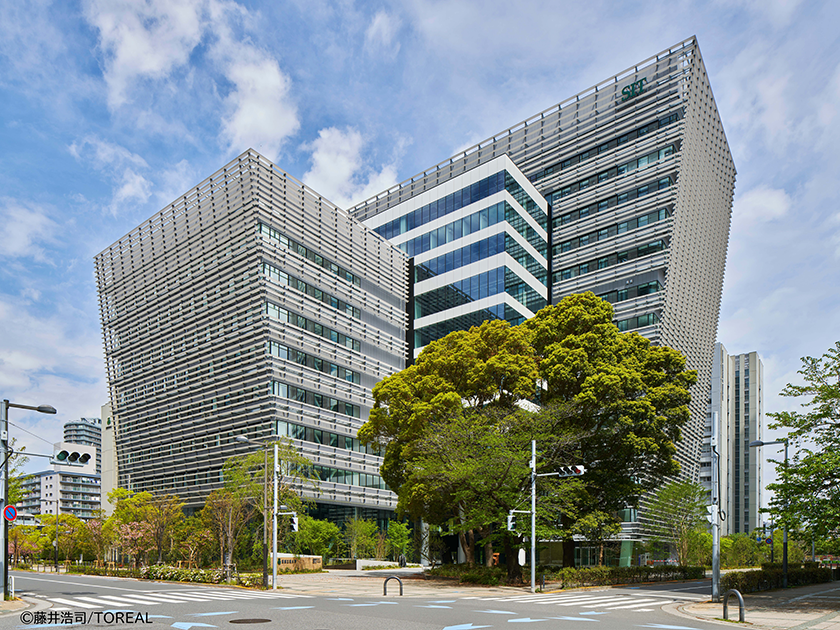 The Toyosu Campus is in the Tokyo Bay area close to the city center. The nearest station, Toyosu, is served by two transport lines: the Tokyo Metro Yurakucho Line and the Yurikamome line. Many students who live off campus find accommodation along theYurakuchoLine (near Shin-KibaStation, for example), or commute to SIT by bicycle from neighboring districts within a 2 km radius (such as Monzen-Nakacho).
Toyosu is undergoing redevelopment, making it into an area with large shopping malls and streets lined with high-rise buildings, where one can experience Tokyo's unique vibrancy.


OMIYA Campus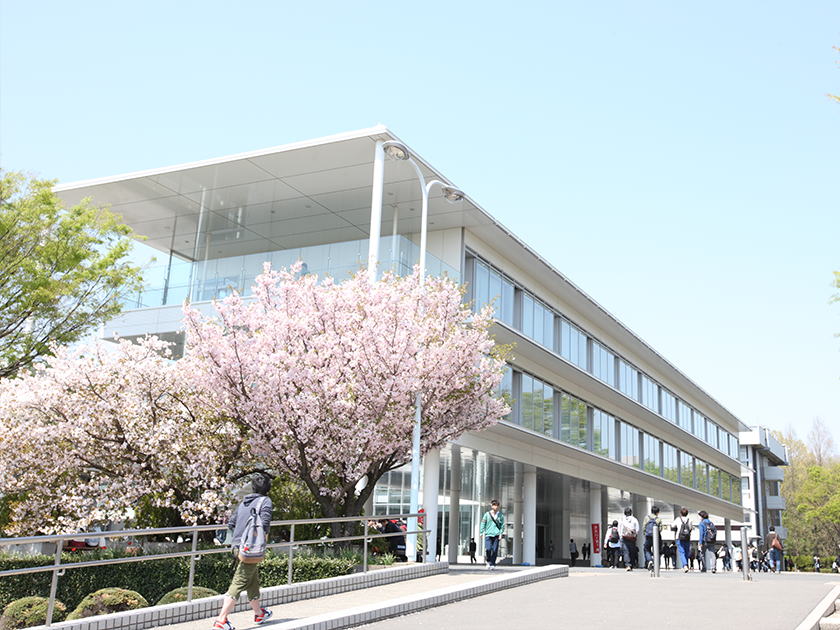 The Omiya Campus is in tune with its natural environment in the midst of abundant greenery. It is the largest campus among the three and is within walking distances to two student dormitories. The area around the campus is residential, offering plenty of options in supermarkets and convenience stores. Students who live off campus cycle or walk to classes. The nearest station, Higashi-Omiya, is located in a bustling commercial area, and free campus shuttle buses run between the campus and the station (no service on Sundays or national holidays).


ContactPlanning and Public Relations Section
3-7-5 Toyosu, Koto-ku, Tokyo 135-8548, Japan (2F the Centennial Main Building, Toyosu Campus)