Robotics Laboratory
A laboratory seeking more autonomous and intelligent robots
Our laboratory conducts research on the autonomy and intelligence of robots. In mobile robot research, problems are often discovered only after a robot is actually operated. Therefore, actually developing robots and running them in real environments are very important parts of mobile robot research. Therefore, our laboratory researches robots by actually developing mobile robots.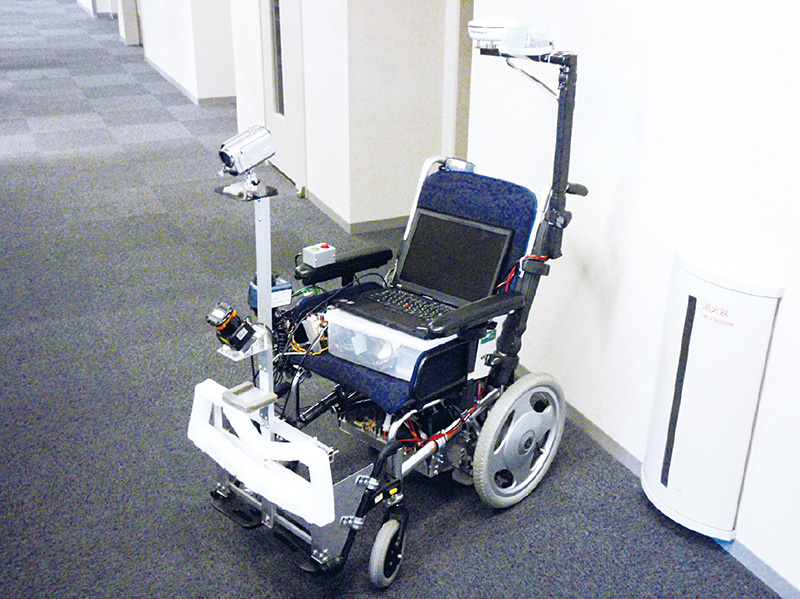 Affiliation
Electrical Engineering
Faculty Name
ANDO, Yoshinobu

Academic Society
The Japan Society of Mechanical Engineers
The Institute of Electrical Engineers of Japan
The Robotics Society of Japan

Keyword
Robots, Mechatronics, System development, Mobile robots, Sensors, Autonomous moves

Study Fields
Electrical engineering
Information science
Physics
For Society
Our laboratory conducts research on autonomous mobile robots. This technology can be used, for example, to develop intelligent movement and automated driving technologies for wheelchairs that elderly people use to get around.
Research Themes
Navigation for autonomous mobile robots using image processing
Research on spatial intelligence using robot technology
Development of educational materials for mechatronics education using autonomous mobile robots
Links