Robot Task & System Laboratory
Aiming to create an ordinary life that coexists with robots
The emergence of skillful and intelligent robots capable of doing the work for humans has been a much anticipated trump card to address the labor shortage in a graying society with low birth rates. Therefore, our laboratory is trying to materialize highly capable robots that can carry out the assigned work in places ranging from factories and facilities to the household, while flexibly responding to changing environments and situations.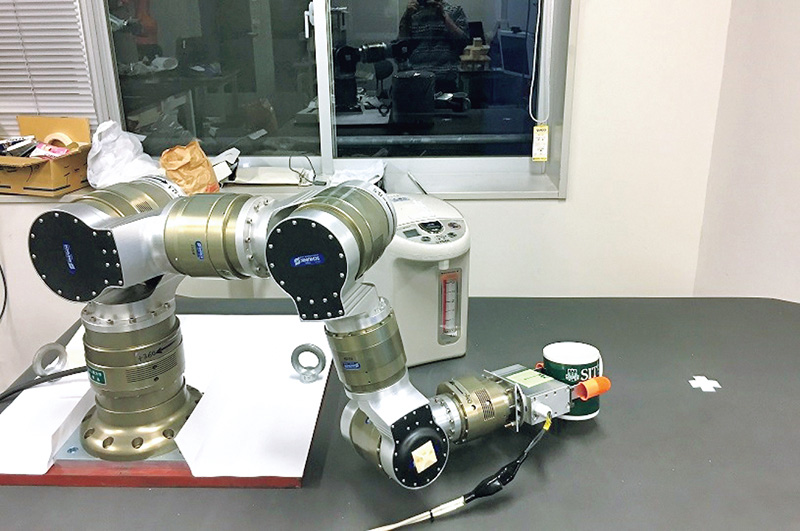 Affiliation
Electrical Engineering
Faculty Name
YOSHIMI, Takashi
Academic Society
The Robotics Society of Japan
The Society of Instrument and Control Engineers
IEEE
Keyword
Robots, Production systems, Disaster responses, Livelihood support, Mechatronics, Remote control
Study Fields
Electrical engineering
Mechanical engineering
Information engineering
Engineering and design
For Society
Our laboratory is conducting research on elemental and system build-up technologies in order to materialize highly functional and practical robots. These technologies can develop robots that are capable of doing fine jobs for both the industry and the household.
Research Themes
Emulating people's working movements through robotic arms
Materializing a robot system that can work at both factories and households
Making remote-controlled heavy machines more sophisticated and automated so that they can operate in dangerous sites
Links