Energy Materials Laboratory
Creating social values by micromanufacturing
Our laboratory is conducting research on the manufacturing application of the narrowed-down quantum beams of ions, electrons and light. Quantum beams are essential to make tiny products of micrometer or nanometer scales. Therefore, micromanufacturing is made possible by using the phenomena that occur when quantum beams are irradiated on the surface of a substance. In our laboratory, the teachers and students are united in their daily pursuit to conduct research on making light and electronic circuits as well as machines that can play a significant role in the microworld.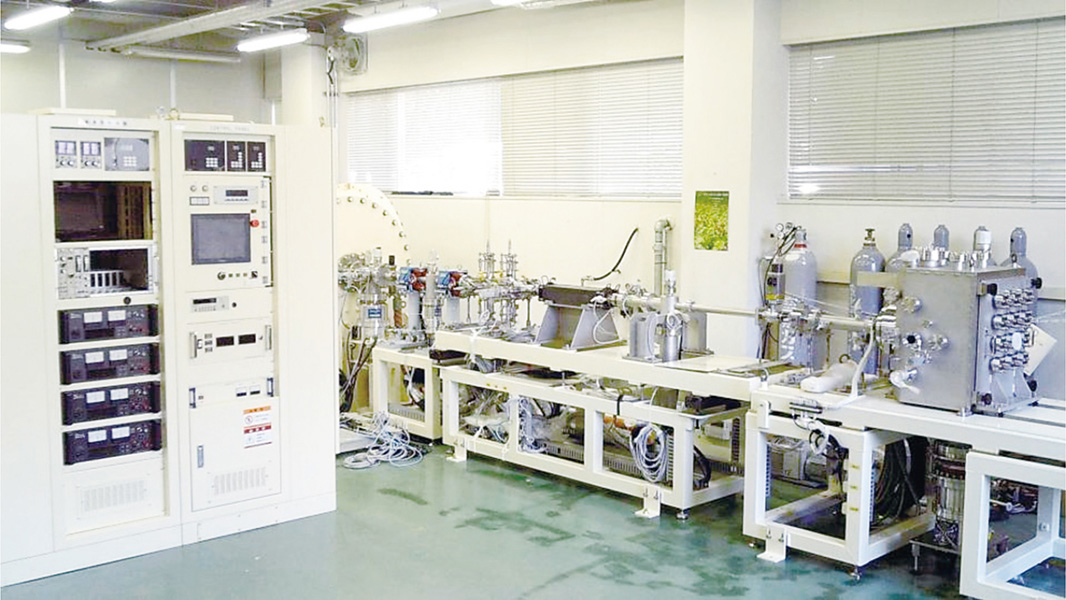 College of Engineering
Electrical Engineering
Faculty Name
NISHIKAWA, Hiroyuki
Academic Society
The Institute of Electrical Engineers of Japan
The Japan Society of Applied Physics
The Japan Institute of Electronics Packaging
Keyword
Nanotechnologies, Optoelectronics, Micromachines
Study Fields
Electrical engineering
Electronic engineering
Applied physics
Materials science and engineering
Physics
For Society
The use of structures processed with quantum beams, such as fine grooves and needles, will aid the production of new devices that are useful to the society by, for instance, controlling the hygiene of water and food supply as well as preventing diseases such as influenza.
Research Themes
Analysis of electrical materials by using terahertz waves of physical and chemical insulation
Links