Power Electronics Laboratory
Solving environmental issues by honing power electronics control technology
Power electronics is a technological field that fuses power, electronic and controlling technologies in order to ensure a high-level control of energy flows. Moreover, the field is essential to help mitigate the problem of global warming. Therefore, our laboratory is making complete use of the power electronics technology in order to make electricity and hot water from various energy sources as a way to address environmental issues and construct disaster countermeasures.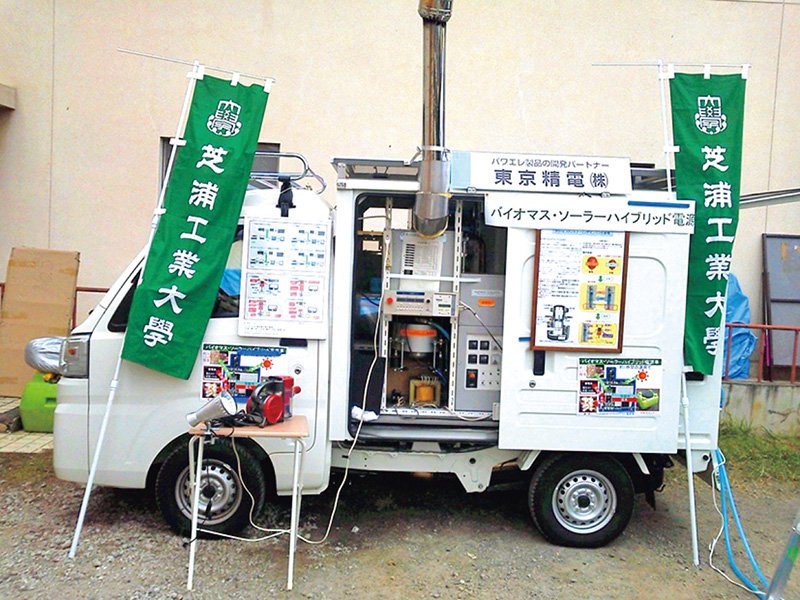 College of Engineering
Electrical Engineering
Faculty Name
TAKAMI, Hiroshi
Academic Society
IEEE
The Institute of Electrical Engineers of Japan
The Society of Instrument and Control Engineers
The Japan Institute of Power Electronics
Keyword
Clean energy, Stirling engine and solar power generations, Motor control, Advanced control, Switching converter, Model-based design development, Power electronics
Study Fields
Electrical engineering
Electronic engineering
Energy engineering
Mechanical engineering
Mathematics
For Society
Power electronics is used to control everything, ranging from electrical and hybrid electric vehicles to solar and stirling engine power generation, along with supporting livelihood in disaster-hit areas and developing countries.
Research Themes
Analysis of electromagnetic fields in the situation where lightening hits an airplane or building and conducting research on protecting them from the lightening
Links