Power System Laboratory
Exploring the energy system of the future
At a time when there have been serious debates concerning nuclear power, global warming and other environmental problems, microgrids, which use natural energies such as solar and wind powers, are attracting attention as a new power supply system. While it is not easy to build such a system, our laboratory, by studying it from the perspectives of both hardware and software, is taking on the challenge of building a reliable system capable of supplying electricity with stability.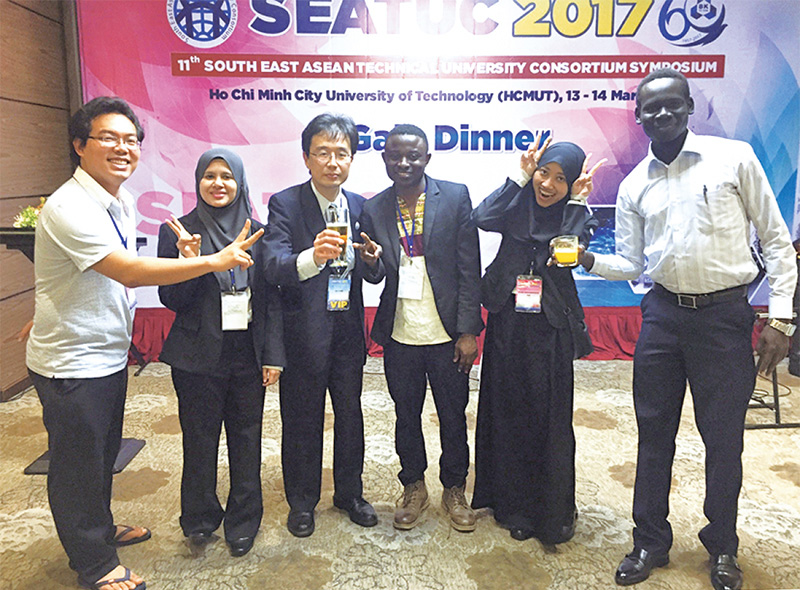 Affiliation
Electrical Engineering
Faculty Name
FUJITA, Goro
Academic Society
The Institute of Electrical Engineers of Japan
IEEE
The Institute Of Electrical Installation Engineers Of Japan
Keyword
New energies, Smart grids, Power supply, Clean energy, Numerical analyses, Control systems, Solar cells, Power electronics, Wind power generation
Study Fields
For Society
We are conducting research on technologies that will be used by power, railway, electrical equipment and energy, and energy-related electrical machinery companies, along with research institutions. As regards to the career advancement of our graduates, many of them have found jobs in these sectors.
Research Themes
Operation of an efficient and effective direct current power distribution system
Development of a module power training device
Development of a highly efficient electricity conversion device
Study on small-scale buildings that use natural energies but are economically viable
Links