Electro-Mechanical Systems Laboratory
Using sounds for the betterment of society
Sounds and vibrations are used not only to transmit information but also in a wide range of areas such as measuring underwater distances to pinpoint the location of moving objects using vibrations and friction. Our laboratory conducts research on devices and systems that can be applied to communication through sounds and vibrations, their measurements and their use for dynamic force. We design and produce circuits, software programs and systems and conduct simulations with them with the aim of contributing to society.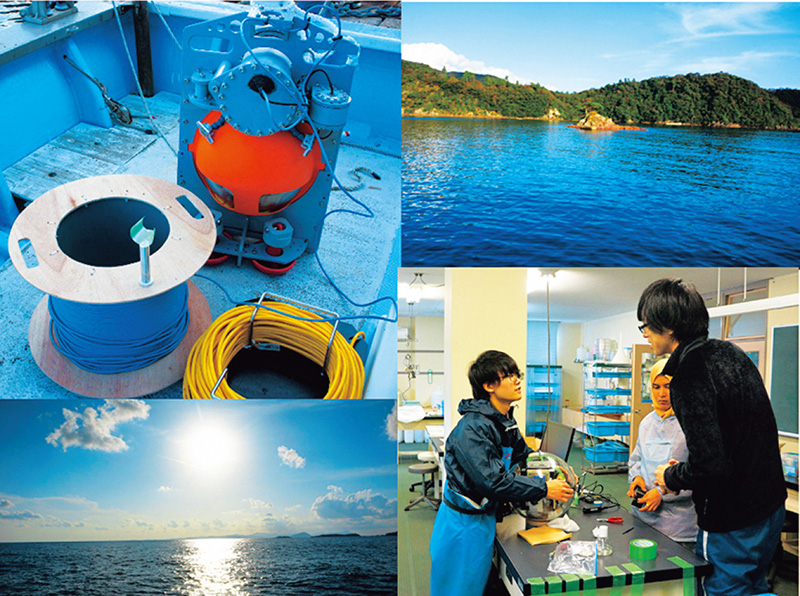 Affiliation
Electronic Engineering
Faculty Name
KOIKE, Yoshikazu
Academic Society
Acoustical Society of Japan
Marine Acoustics Society of Japan
Japan Association for Fire Science and Engineering

Keyword
Ultrasound, GPS (Global Positioning System), Inertial navigation method, Acoustic, Sensors
Study Fields
For Society
We conduct research on the applications of sound waves in dynamic force, measurements and communication, which will be useful to society. Moreover, we research underwater observation and positioning technologies with the aim of developing an observation device that can contribute to Japan's marine resource development.
Research Themes
Development of free-fall type, unmanned underwater explorer
Research on sound source localization using time synchronization signals from Global Navigation Satellite System
Research on ultrasonic actuators with multiple degrees of freedom



Links