Functional Materials ScienceLaboratory
Creating a convenient society with functions that materials have
Our laboratory focuses on the various functions of materials utilized to produce new devices and components. We specifically conduct experiments on nonvolatile memories using ferroelectrics, which have a spontaneous electric polarization that.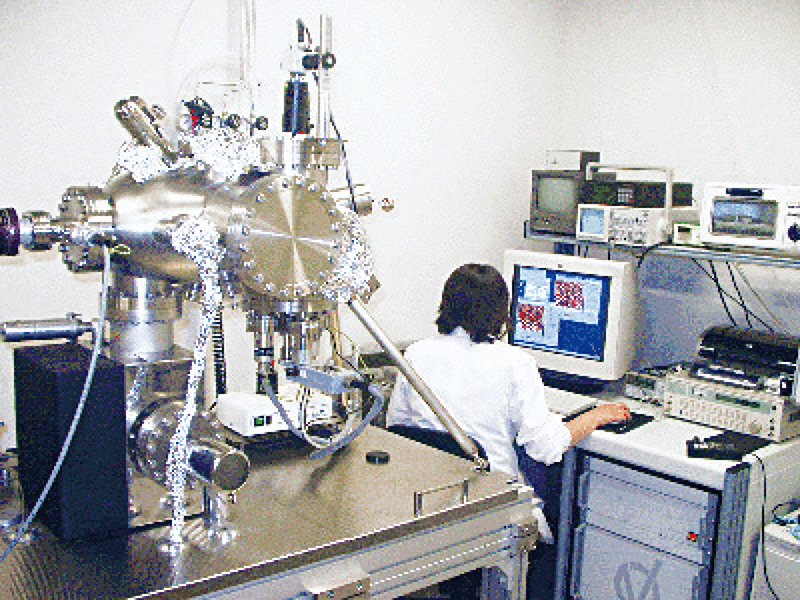 Affiliation
Electronic Engineering
Faculty Name
YAMAGUCHI, Masaki
Academic Society
The Japan Society of Applied Physics
The Institute of Electronics, Information and Communication Engineers
The Institute of Electrical Engineers of Japan

Keyword
Ceramics, LSI (Large-scale integrated circuits), Nanotechnologies
Study Fields
Electronic engineering
Materials science and engineering
Applied physics
For Society
The results of our research will be used to create prepaid IC cards that allow you to pass through the ticket gate without placing it on the sensor – a convenient feature when you have luggage in both hands. They will also be used for floors that can generate electricity from the vibrations created when people walk, mobile phones that can charge their batteries when they are carried by hand and other products closely linked to people's daily lives.
Research Themes
Research on synthesis at low temperatures of materials for ferroelectric membrane memory
Research on drawing patterns on membranes with the inkjet method
Research on tiny electric machine systems that use piezoelectric membranes
Links