Health and Sports Engineering Laboratory
Scientific examination of health, competitive sports
In the field of health, we conduct research to elucidate the relationship between the hardening of arteries and lifestyle. We do so by using upper arm-ankle pulse wave velocity as the index of the disease. We are also trying to develop a sensor to detect the outbreak of heatstroke. Moreover, we are exploring the possibility of developing engineering applications in the sports field, such as sports facilities, equipment and devices to measure the strength of muscles in addition to the use of motion and game analysis systems and virtual reality equipment to augment athletes' talents.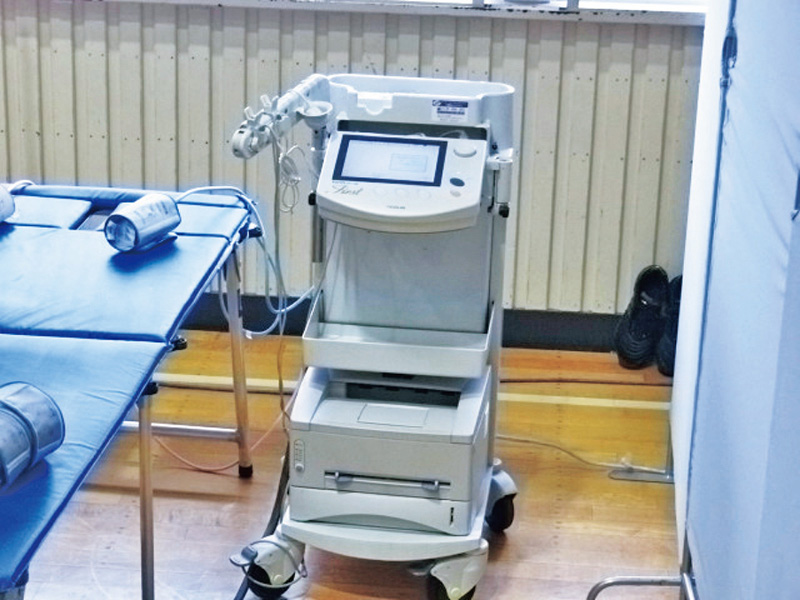 College of Engineering
Electronic Engineering
Faculty Name
Manabu Hamano
Academic Society
The Japanese Society For Hygiene
The Society of Physical Fitness, Nutrition and Immunology
Japanese Society of Physical Fitness and Sports Medicine
Keyword
Human engineering, The elderly and handicapped, Aging (Anti-aging), Medical care, Motion control, Blood vessels
Study Fields
Health science
Sports engineering
For Society
We will provide information about the manner in which health conditions and athletes' competitive power as well as individual training can be improved. An efficient use of the body will help improve athletes' performance and will also allow elder people to have an active lifestyle.
Research Themes
Development of a system to display the lines and areas of multi-use sports facilities
Development of a heatstroke sensor using biological information
Development of a system to analyze games and athletes' motions
Development of a VR system to augment the talents of athletes
Development of a device to easily measure the strength of muscles attached to the hip joint
Links