Tourism & Language Information Laboratory
Contributing to community by analyzing and using tourism information
It is an urgent task for Japan to conduct dynamic surveys on foreigners visiting the country and help make their stay more comfortable at a time when it is attempting to establish itself as an attractive tourist destination and make tourism one of its thriving industries. Our laboratory analyzes reviews posted by foreign tourists about their trips to Japan and researches effective ways to create multilingual websites and promote tourism destinations to foreigners. Moreover, we are developing a tourism promotion system that uses language information and bicycles to inform as many as foreigners as possible about the attractions of tourist destinations across the country.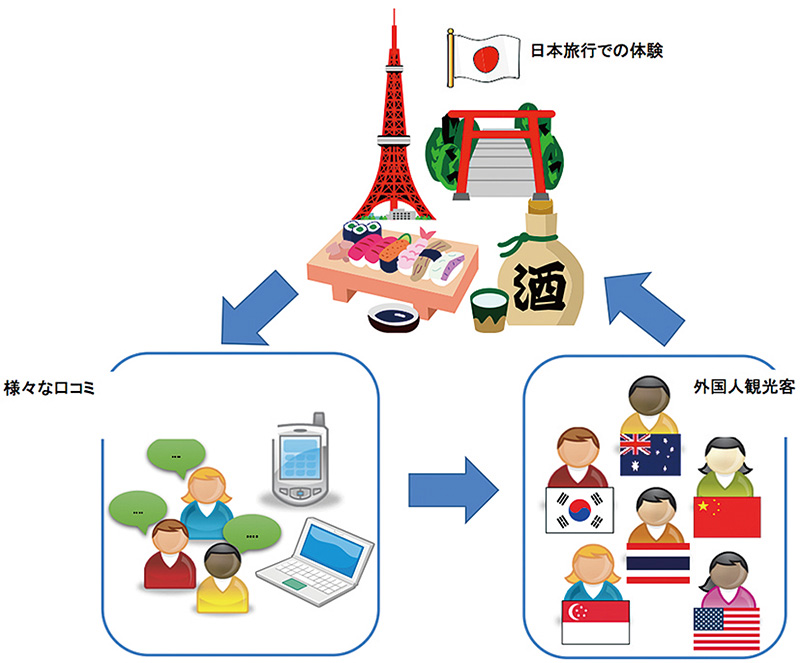 Affiliation
Electronic Engineering
Faculty Name
MURAKAMI, Kayoko
Academic Society
Society for Tourism Informatics
International Federation for IT and Travel & Tourism(IFITT)
The Japan Association of College English Teachers
IEEE
Keyword
Regional revitalization, Data analyses, Tourism, Analyses of English, English education
Study Fields
Tourism studies
Information science
Study on language education
For Society
It is necessary for Japan to encourage visiting foreigners to spend more and boost regional revenues from tourism as its society grays and continues to have a low birthrate. The research results of our laboratory will contribute to the revitalization of the Japanese economy.
Research Themes
Research on analyzing information such as reviews and text on multilingual websites
Development of tourism systems that apply information and communication technologies and the internet of things
Research on effective ways to promote tourism destinations to foreign tourists
Research on effective language education through language information analyses
Links