Semiconductor Electronics Laboratory
A new future carved out by green electronics
It is a pressing issue to ensure comfortable and hygienic living environments while, at the same time, efficiently using energy resources and protecting the environment. Our laboratory is studying ways to utilize the power of electronic engineering to realize a low-carbon society, which will bring safety and peace of mind. Specifically, we are conducting research on materials for solar cells that can be easily used in the household and producing solar cells and semiconductor devices to effectively use electricity.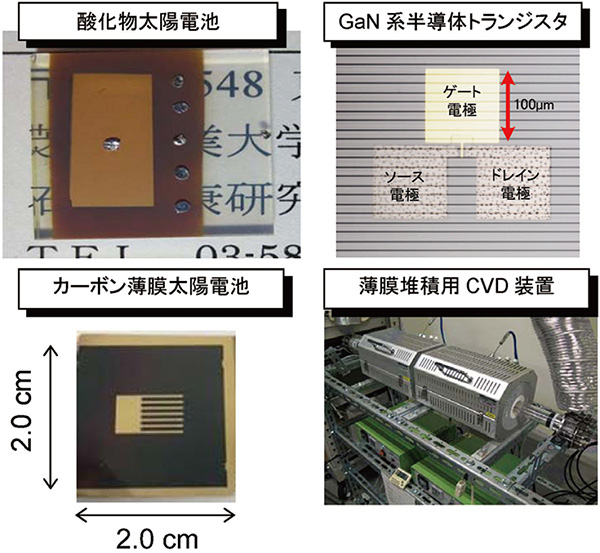 Affiliation
Electronic Engineering
Faculty Name
ISHIKAWA, Hiroyasu
Academic Society
The Japan Society of Applied Physics
The Laser Society of Japan
The Institute of Electronics, Information and Communication Engineers

Keyword
Solar cells, Power electronics, Next generation semiconductors, Crystal growth, Membranes
Study Fields
Electronic engineering
Applied physics
Material sciences and engineering
Electrical engineering

For Society
Our study will contribute to creating hygienic living environments, effectively using solar energy and reducing the energy consumption of electrical devices and machines.
Research Themes
Research on solar cells that use safe, low-cost materials (oxide, carbon, dye-sensitized and other types of materials)
Research on gallium nitride power transistors
Links