Integrated Photonic Device Laboratory
Research on integrated photonic devices
The rapid proliferation of the internet has made it essential to have optical communication systems using optical fibers. The use of the fiber to the home (FTTH), which enables large-capacity data transmission, is expected to become a mainstay in the future.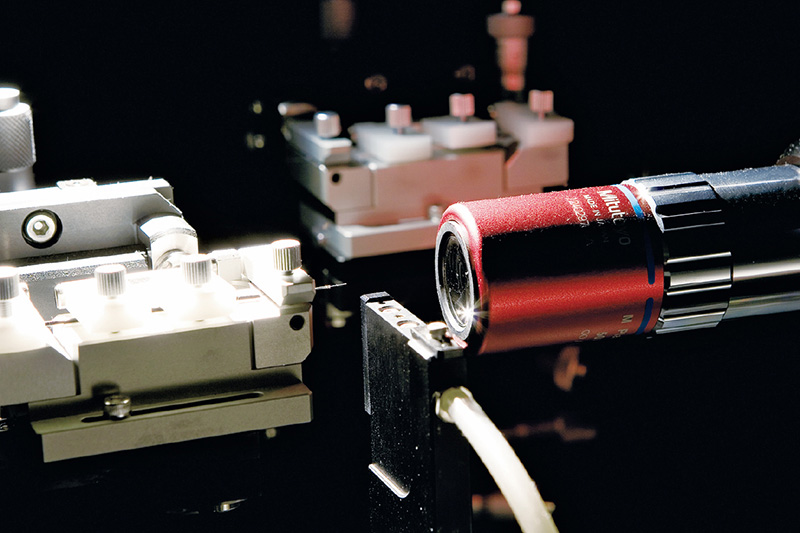 Affiliation
Electronic Engineering
Faculty Name
YOKOI, Hideki
Academic Society
The Institute of Electronics, Information and Communication Engineers
The Japan Society of Applied Physics
IEEE Photonics Society
Electrochemical Society

Keyword
Optoelectronics, Optical communication, Optical fibers, Optical sensors, Photonic integrated circuits
Study Fields
Electronic engineering
Applied physics

For Society
We conduct research on various optical components, such as those components required to build optical fiber communication systems and optical sensors.
Research Themes
Research on optical nonreciprocal devices with Si guiding layer
Research on optical multi/demultiplexers for wavelength division multiplexing
Research on waveguide-type optical sensors
Links