Online Course-Taking Program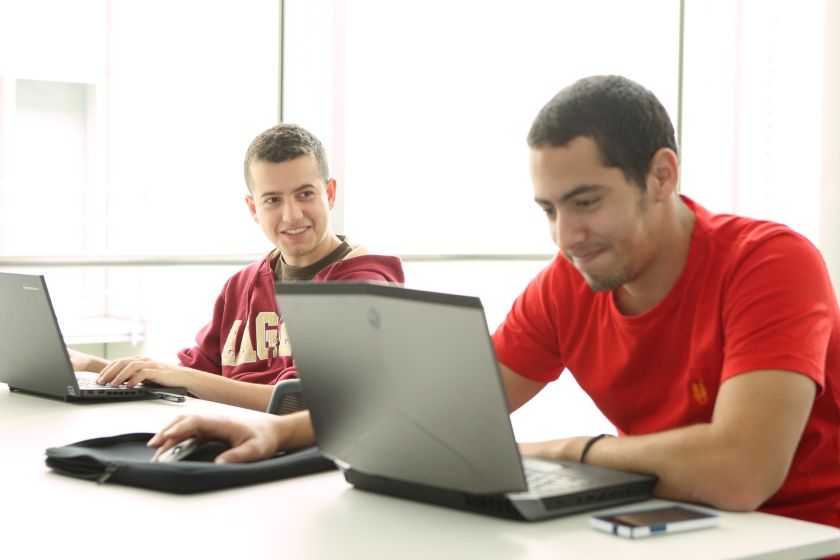 To provide international students with a greater variety of learning opportunities, we have launched an Online Course-Taking Program. Students are free to take a wide range of courses, from advanced courses in science and engineering fields to general courses such as Japanese language courses. We do not limit the number of courses you can take as long as your university approves it. So you can take just one or two courses that interest you, while still being in your own country and taking classes at your own university.
This program allows you to learn and experience the course without having to worry about accommodation, living expenses, transportation, and others. It also allows students to experience the course content of SIT before actually coming to Japan to participate in the study abroad program.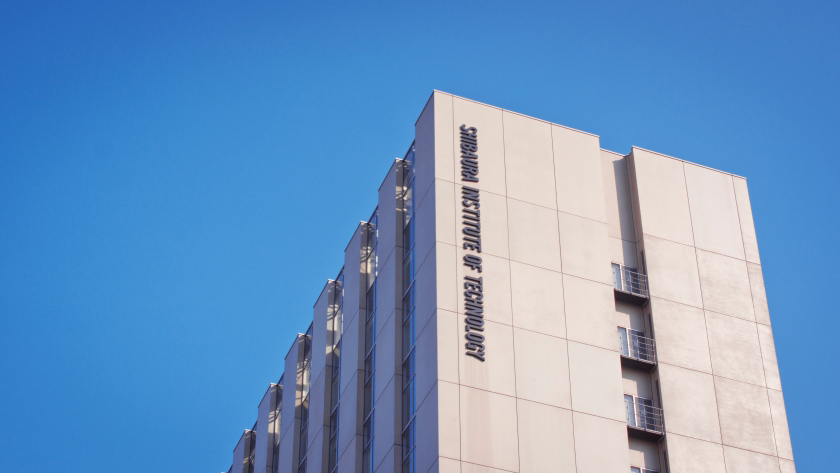 FEATURES
Take course based on your own schedule
Over 100 English-based courses
Wide range of study options in science and engineering fields (Mechanical, Materials, Chemistry, Computer Science, Electrical, Electronics, Architecture, Civil Engineering and System Engineering)
No need to worry about travel fees and living expenses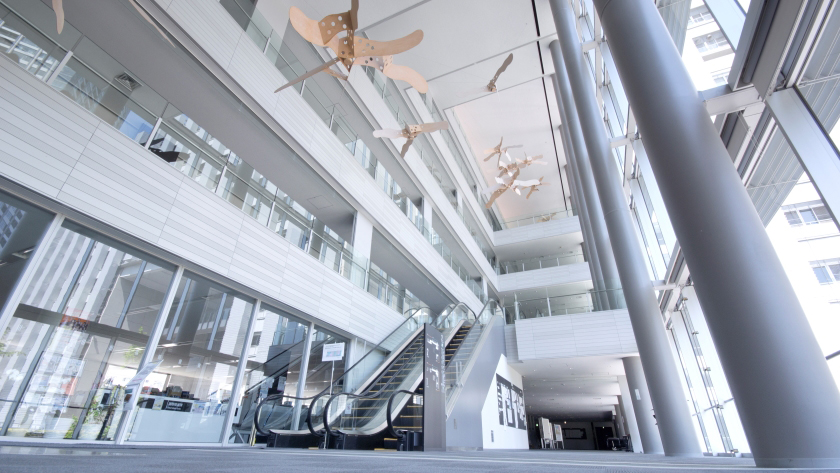 HIGHLY RECOMMENDED
Acquire new knowledge taught in English.
Obtain new perspectives in the field of engineering and science.
Learn different cultures and perspectives in multi-cultural environments.
Experience courses offered at SIT before coming to Japan.
Open all

Requirements
The applicant must :
Be an undergraduate/graduate student of a university.
Have good English skills* (CEFR B2 equivalent or higher)
Be physically and mentally healthy.
Comply with the Japanese export control legal framework.
* CEFR B2 is equivalent to IELTS 5.5-6.5, TOEFL iBT 72-94, (These scores may change from time to time)
* Native English speakers and English-based degree students are not required to submit an English proficiency score.
* If the applicant hasn't taken the English proficiency test, his/her home university can issue a letter that substantiates the student's English proficiency.

Fees
SIT Partner University applicants:

• Application (Registration) fee: JPY15,000
• Admission fee: All Waived
• Tuition: All Waived
Non-Partner University applicants:

•

Application (Registration) fee

: JPY15,000
• Admission fee: JPY40,000
• Tuition (Course takers only): JPY15,000/credit
*Application (Registration) fee needs to be paid at the time of application.
Admission fees and tuition will be charged after the program starts.

How to apply?
This program will be implemented in the coming fall semester of 2022.
| | | |
| --- | --- | --- |
| | Fall Semester | Spring Semester |
| Application Period | 2022 July 1st - 31st | closed |

For your reference:
For nominator:

Course Schedule and Modules
Course Schedule
The course schedule for AY2022 for exchange programs is available from the below button.


*Make sure that the language settings of your browser are NOT "Japanese".
If you set your language settings to Japanese on the browser, it will take you to the timetable for the full-time students in Japanese.

[Tips] 
Look under "SIT Mobility Program Participants"
Check all the available courses by clicking "All courses" or choosing by the department.  You can take courses from any department.
Possible to take the courses from both Undergraduate and Postgraduate level if you meet the prerequisites of each course.
Be aware of the campus that offers courses. Each campus is far from the other, so please consider the traveling time to each campus when you register for courses.
Currently, all undergraduate-level courses are planned to be conducted at least online. However, for the postgraduate-level, please check the following file to make sure how the courses will be conducted.

PDF
EXCEL
Course Modules:
Several courses at Shibaura Institute of Technology are organized by field.
Not all the courses are grouped in modules, but it may help you to look for the courses offered at SIT.
The course modules/list for AY2022 for the exchange program are available from the below button.



Program Length
This program will be conducted in Fall 2022
Spring Semester: April 11(Mon), 2022 - July 26 (Tue), 2022

Fall Semester: Sep 24 (Sat), 2022 - Jan 24 (Tue), 2023
*Summer Break: July 27 (Wen), 2022 - Sept 23 (Fri), 2022
*Winter Break: Dec 25 (Sun), 2022 - Jan 6(Fri), 2023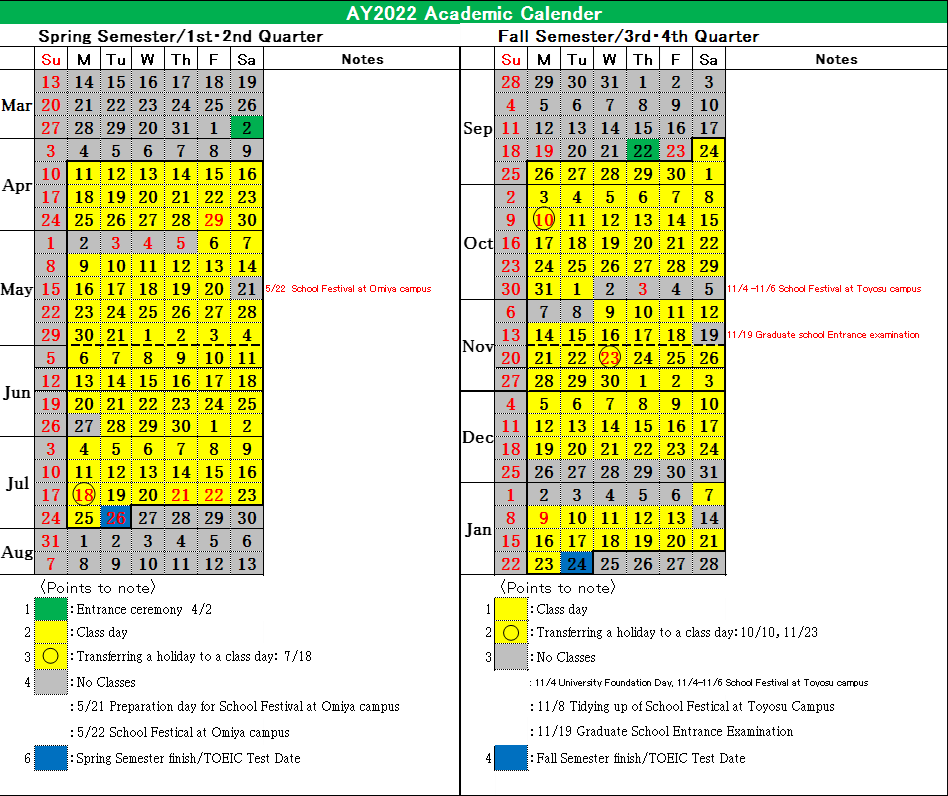 ContactDivision of Global Initiatives
3-7-5 Toyosu, Koto-ku, Tokyo 135-8548, Japan (2F Classroom and Administration Building Toyosu campus)