(Important Notice) Recruiting High School Student Interns for Summer 2021 (as of May 31, 2021)
2021/05/31
As circumstances surrounding the COVID-19 pandemic continue to rapidly change,
we have made the difficult decision to cancel 2021 International High School Internship Program (IHIP).
The health and safety of our students, faculty, staff, guests, and all in the campus community members remain our top priority.

We are continuously monitoring the situation and hope to be able to offer this popular program next summer, July 2022.
We intend to open applications for 2022 around March 2022, although may open later due to the circumstances.
Please come back again to this page or contact us with questions regarding the program.

Thank you for your understanding and we look forward to seeing you at SIT next summer!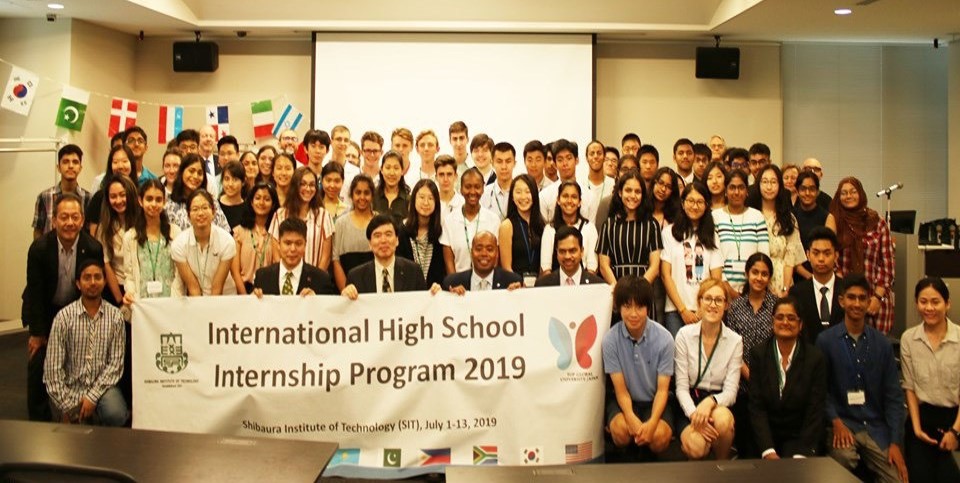 SIT offers research internship opportunities to all high school seniors and juniors who are interested in pursuing STEM(science, technology, engineering and mathematics) fields in higher education to spend their summer as Research interns on campus.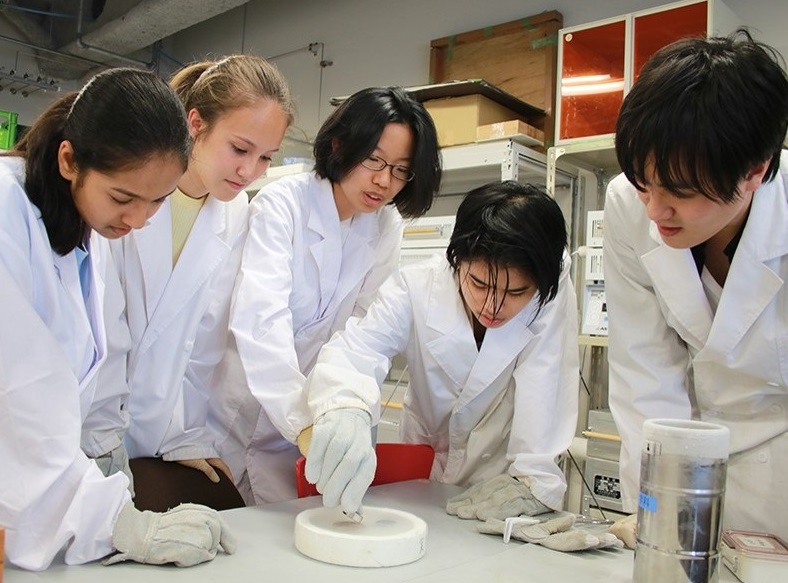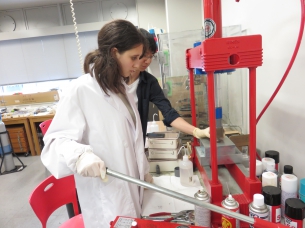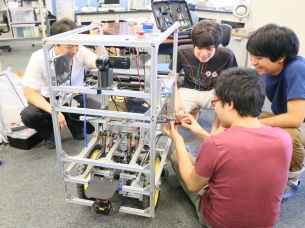 Every summer, Shibaura Institute of Technology offers research internship opportunities to high school juniors and seniors with the aim of expanding their learning experiences beyond the traditional classroom. Our main goal is to inspire students to not only embrace science and engineering as a career choice, but also to encourage them to step further to scientific studies and build up an academic career.
This offer maybe a good opportunity to get in touch with different cultures, to meet and work with students from various international schools. We hope that our offer will attract young people with diverse backgrounds from local international high schools round the Tokyo area. Internships are open to high school seniors, those who completed the 10th and 11th standards and are planning to enter the University within one or two years.
During the summer, each student will spend two weeks working in one of the research laboratories at Shibaura Institute of Technology (Toyosu campus or Omiya campus).We offer research opportunities in the following areas: materials and chemistry, mechanics, electricity, electronics, information, construction, mathematical sciences, and design. The students are expected to spend 30 hours per week on the chosen program, under the guidance of faculty and graduate and undergraduate students. A certificate will be given to each student upon his/her successful completion of the program.
Program Overview for AY2020 and How to apply
Program Overview
International Highschool Internship Program (IHIP) 2020
Program dates:
TBA
Fees: JPY 60,000 (approx. USD 600)
*Local accommodation and airfare are to be paid by students.
Applications due:
TBA
Result announcement:
TBA
Maximum Slot: 40 students
Eligibility
The student must be 16 years or older and have completed all coursework required for Grade 10.
The minimum non-cumulative Grade Point Average (on a 4.0 scale) requirement is 3.2 or equivalent.
See the following link for the application procedure detail
ApplicationForIHIP2020
Application documents:
a. A signed Cover Letter that states your interest in the Internship Program
b. A Letter of Reference from your teacher (STEM subject teachers are ideal but we accept letters from those teaching non-science subjects as well)
c. All Official High School Transcripts (9th, 10th and 11th grades)
d. A Personal Statement with a brief self-introduction, your interest and experience (if any) in science or engineering research as well as your future career aspirations. Be creative!
Send toProf. Dr. Miryala Muralidhar
Deputy President and Program Director, 2020 Summer Internship Program

Shibaura Institute of Technology

3-7-5 Toyosu, Koto-ku Tokyo 135-8548 JAPAN
Student Voices
Laura Kuffner:
I interned in the Department of Architectural Design, with a focus on urban planning. Such an unique opportunity is hard to find at school or otherwise, and through shadowing several college students, sitting in on lectures, and helping to build an architectural modeI, I learned about life not only as an architectural design major, but also as a college student in Japan. Although they spoke minimal English, my college student mentors were extremely welcoming and gracious, allowing me a glimpse into their day-to-day activities. Thank you to my professor, mentors, and the SIT internship coordinators for creating such a memorable and impactful experience.
Sushma Miryala:
It was truly an intriguing experience to take a part in SIT's 6th Annual Internship Program. This valuable opportunity not only exposed myself to extensive research but I was also able to engage with traditional Japanese values along with comprehending the breadth of Japanese undergraduate courses. During this internship program, tutors and Professors guided me in a fantastic direction where I was able to create a high Tc superconductor that may have the potential to revolutionize the modern technology. In essence, this program provided me with future insights that may be extremely useful for my career development.
Apsara:
Two weeks of internship at SIT has proved to be a major milestone in my academic and personal growth. This was an intense learning experience, through the use of state-of-the-art technology. Under the expert supervision of the mentor, I was able to gain practical hands on experience in the field of my choice - Molecular Biology. The program ignited the scientific curiosity in me. In the course of carrying out the experiments, I learned how to formulate objectives, collect samples, conduct experiment to analyze and deduce a conclusion from the results obtained. Furthermore, the internship was conducted in an international set up, with students participating from various schools, providing an opportunity to be interactive, responsible and collaborative. In addition, I was able to get experience in public speaking which is invaluable for my personal and career growth. Moreover, I was required to look at things from a different perspective and realized that education and learning goes beyond school walls and textbooks. Overall, this experience has taught me that scientific discoveries are yet to be made and with hard work, perseverance and dedication, anything is truly possible!
Momoe:
Shibaura Institute of Technology provided me a valuable opportunity to intern in the department of electrical engineering and gain exposure to university level education. Through trial and error, my internship culminated in the successful creation of a human following robot. It was a whole new experience for me as I acquired the C++ programming skill, gained deeper insight, and expanded my knowledge. Programming the human following robot informed me of the infinite possibilities in the application of robots to aid humanity. As a result of the internship, I was able to refine my career goals, meet people from different cultural backgrounds, and pursue my
interests in robotics. I would like to express my sincere thanks to my supervisors for guiding me and SIT for allowing me to make the most out of my summer.