Electrical Engineering
About Electrical Engineering

Studies in a wide spectrum of fields related to electrical technology, with energy and controls as the core subjects, are conducted. Research fields are divided into the electricity and energy, systems controls and robotics, and electrical materials and devices clusters, corresponding to industries that are becoming more advanced and high tech.
Research Domain
Electric vehicles, energy conversion, affective engineering, clean energy, transportation safety, visual information processing, energy conservation, lighting design, solar cells, low power consumption technologies, electric power supplies, power electronics, mechatronics, robots, monitoring, linear motors, micro and nano-machining, embedded systems
Research
Infinity driving distance in Electric Vehicle by high power Wireless Power Transfer
Kan Akatsu
Wireless Power Transfer technique is very attractive technique to realize non-contact energy charging to Electric Vehicle. However, sending higher electric power with long distance is very difficult because high frequency operation is required. Our research goal is to send 10kW with 1m distance. The operating frequency is 13.56MHz. If this power transfer is realized, the running vehicle charging from not only the road but also the side wall will be possible. The cheaper energy charging system will be realized, the electric vehicle can continue to run with electric charging, the one charge driving distance will be infinity. We have already succeed to make 1kW inverter operated by 13.56MHz with over 90% efficiency, we could transfer about 1kW electric power by own made antenna, also we designed receiving rectifier to control both the impedance and the power factor.
We will transfer 3kW until 2017 and we will drive 1kW electric machine by wireless power transfer. 10kW electric power transfer will be success in 2020.
Multi-Copter Robot for infrastructure inspection
Tadahiro Hasegawa
We develop the semi-auto multi-copter for infrastructure inspection, which is supported by Council for Science, Technology and Innovation (CSTI), Cross-ministerial Strategic Innovation Promotion Program (SIP), (Funding agency : JST). There are other research groups that carried out experiments using a multi-copter with camera for building inspection for years. It is hard to inspect infrastructure as the multi-copter did not stay at a fix position, which leads to distortion of images or videos taken by multi-copter. On the contrary, our semi-auto multi-copter can be control manually and autonomously equips with novel flexible electrostatic absorption devices. With flexible electrostatic absorption devices attached to this semi-auto multi-copter, proposed algorithm would be the best for close-range inspection using multi-copter as it ensure a fix position during infrastructure inspection thus improve close-range inspection results.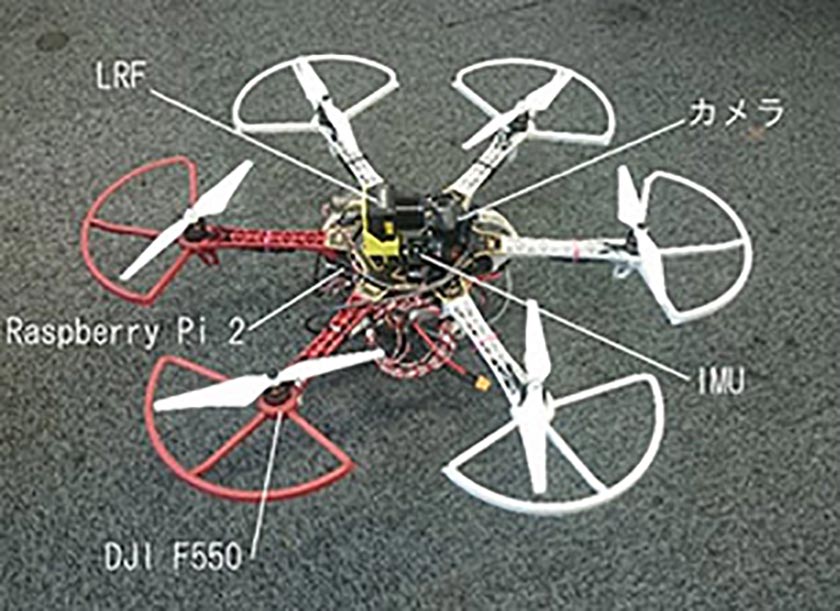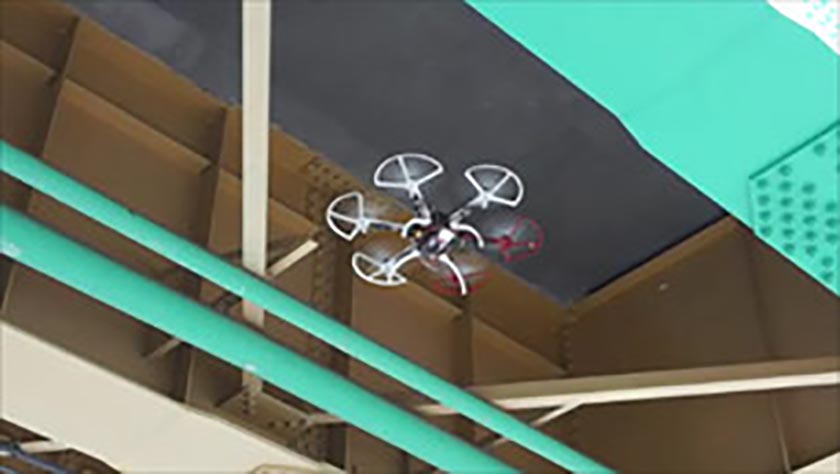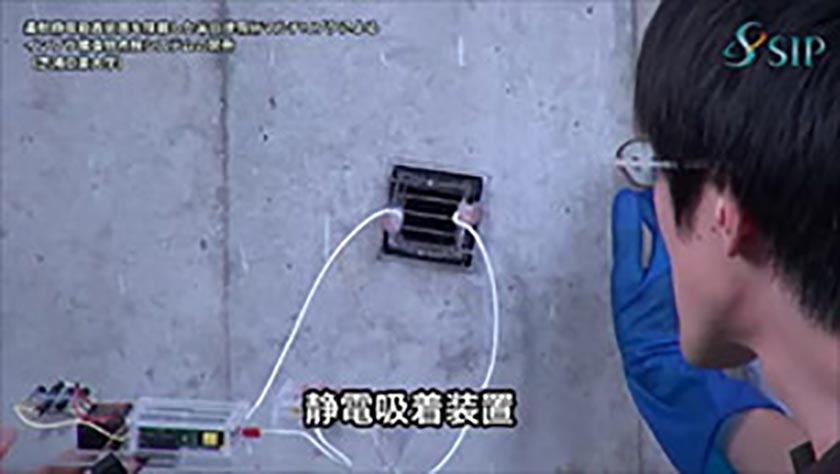 Laboratories
Lab.
Head of Lab.
Keyword
Power System Laboratory
Goro Fujita
Detail
electric power system, generation, transmission, distribution, micro grid, smart grid


Hiroki Shigemune





Power Electronics Lab.
Hiroshi Takami
Detail
Power electronics, Energy conversion engineering
Energy Materials Laboratory
Hiroyuki Nishikawa
Detail
Dielectrics, Photon, Ion beam, Proton Beam Writing, Micro/nano fabrication, Surface modification, 3D micromachining
Applied Electric Appliance System Lab.
Makoto Saito
Detail
Electric system control, Power electronics
Human Factor Laboratory
Nobuyo Kasuga
Detail
Human factor, Self-driving, Electric car, Driving support system, Human interface, Human centered design, Driving simulator
Space Robot System Lab.
Satoko Abiko
Detail
Space robot, Aviation robot, Dynamics
High Voltage and Power Apparatus Lab.
Satoshi Matsumoto
Detail
High voltage electricity apparatus engineering, Electric material, High voltage testing method, Insulation diagnosis, Lightning discharge
Electromagnetic Actuator Lab.
Shoji Shimomura
Detail
electric machine, permanent magnet motor, motor drive, power electronics
Field Robot Lab.
Tadahiro Hasegawa
Detail
Field robotics, mobile robot, micro chemical device
Low temperature physics Laboratory
Takao Suzuki
Detail
Physical physics, Magnetic material, Quantum physics
Visual Information
Takashi Irikura
Detail
Lighting Environment,Comfortable Lighting Environment,Glare,Effective Visual Field,Conspicuity
Robot Task & System Lab.
Takashi Yoshimi
Detail
Robotics, Mechatronics system, System integration
Intelligent System Laboratory
Yoshiaki Yasumura
Detail
Artificial intelligence, Language processing, Machine learning, Internet, Image recognition, Information retrieval, Data analysis, Multimedia
Robotics Lab.
Yoshinobu Ando
Detail
Autonomous mobile robotics, Ubiquitous robotics, Mechatronics education
Objectives in Education and Research
The vision of the Department of Electrical Engineering is to nurture individuals with the following skills:
Knowledge of multiculturalism and a broad historical perspective of social development in which to empower individuals with diverse perspectives.
Able to comprehend and relate to the code of ethics provided to assist engineers to perform under a standard of professional behavior, to adhere to a clearly defined engineering ethical duty. Also, able to make a value judgment based on ethical perspectives in the course of practical implementation.
Fully exploit mathematics, natural sciences, and information sourcing skills as a language/tool for problem solving.
Applying ones abilities to find solutions to social needs by adopting electrical engineering and other related engineering technologies.
To understand social needs and be able to define technological issues using ones own initiatives, and by applying expertise knowledge to design, analyze, manufacture, evaluate, and solve problems.
Requisite communication skills for a global society.
A persistent dedication to learn and independently address the important issues and thereby strengthen ones inquisitive nature.
To clearly identify problems with given restrictions, draft potential plans and progress the work as planned, and also maintain a portfolio or findings or results.
Recognizing ones own responsibility within a team, to mutually understand and advance work efficiently. Self-awareness and self-recognition on reflection.
Career
Electrical engineering is fundamental technology to all types of industries. Therefore, the curriculum in this department is designed to facilitate the students to work proactively in an array of electric-related fields after their graduation. The graduates are highly sought for their contributions in a number of electric industries including home appliances, automobiles, electric manufacturers, and power utilities.